The Pucelle Connection

​Mediaeval books. Murdered priests. Bioweapons.

Renowned nonverbal communications expert Doctor Genevieve Lenard's search for an international criminal is interrupted when her team receives an antique book. At first the book is dismissed--until they discover similar books gifted to people who are now dead.

Genevieve's inner strength is put to the ultimate test when someone close to her also falls victim to the vengeful actions of an unsound mind. Barely coping with the emotional maelstrom and her doubts about her own continued involvement in the team, she looks for connections between their original case, the books and the many suspicious deaths they uncover.

But the cost might be too high for Genevieve as she rushes to stop the person set on destroying as many lives as possible.

BUY now:
---
---
---
A few of Mozart's works appearing in The Pucelle Connection:
| | | | |
| --- | --- | --- | --- |
| Piano Concerto No.24 in C minor | Clarinet Quintet in A major | Violin Concerto No. 4 in D major | Minuet in D major |
---
Artworks in The Pucelle Connection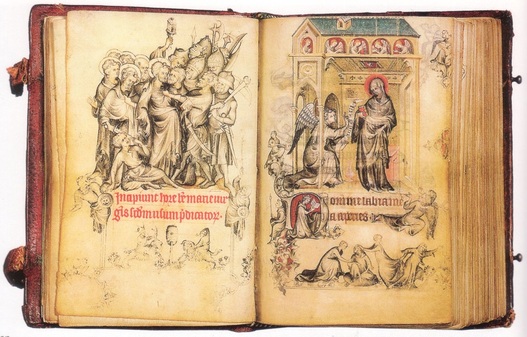 Jean Pucelle - The Hours of Jeanne d'Evreux ca.1324-28
---
General information about
Jean Pucelle
HERE
and
HERE
More about the
Jeanne d'Evreux
book of hours
HERE
..
Information about
biohacking
HERE
and
HERE
and
HERE
.
Information about
Malaria
HERE
and
HERE
---
---
Visual art work posted for informational purposes only. Contributor believes that the images are within the public domain.